F4 Thailand: Boys Over Flowers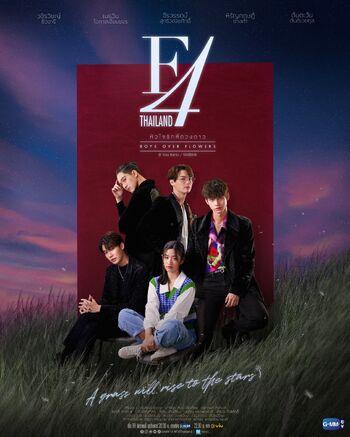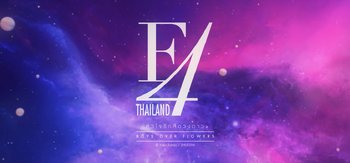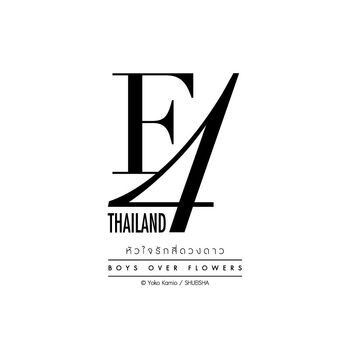 Thai
หัวใจรักสี่ดวงดาว
RTGS
Huajai Ruk See Duangdao
Series information
Directors
Patha Thongpan
Aticha Tanthanawigrai
Writers
Waneepan Ounphoklang
Jarinee Thanomyat
Suwanun Pohgudsai
Producers
Nuttapong Mongkolsawas
Based on
Boys Over Flowers
by
by Yoko Kamio
Starring
Vachirawit Chivaaree
Tontawan Tantivejakul
Metawin Opas-iamkajorn
Jirawat Sutivanichsak
Hirunkit Changkham
Locations
Bangkok, Thailand
Companies
GMMTV
Parbdee Taweesuk
Parbdee Taweesuk
Channel
GMM 25
Opening theme
Who am I " by Bright, Win, Dew, and Nani
Country
Thailand
Language
Thai
Episodes
16 ( List of episodes
Aired from
December 18, 2021 –
April 9, 2022
F4 Thailand: Boys Over Flowers (Thai: F4 Thailand : หัวใจรักสี่ดวงดาว BOYS OVER FLOWERS; RTGS: Huajai Ruk See Duangdao) is a Thai drama based on Yoko Kamio's manga, Boys Over Flowers. The series is a co-production between GMMTV and Parbee Taweesuk.[1] It was directed by Patha Thongpan and Aticha Tanthanawigrai.[2]
The project was first announced by GMMTV in October 2019.[3] A teaser was released in September 2020, revealing Tontawan Tantivejakul's role as Gorya with Vachirawit Chivaaree, Metawin Opas-iamkajorn, Jirawat Sutivanichsak, and Hirunkit Changkham as the F4.[4] F4 Thailand aired from December 18, 2021 to April 9, 2022 on GMM 25.[5][6]
Kocher High School is controlled by the F4 with their red card game. Gorya (Tantivejakul), a girl from an ordinary family, changes everything when she stands up to Thyme (Chivaaree) and captures his heart. However, the couple faces many challenges in order to prove themselves as individuals and as well as romantic partners.
Summary
Gorya (Tu Tontawan) is a normal girl who attends Kocher High School on an athletic scholarship. The school is plagued by a "bullying game" instigated by the F4, a group of four rich heirs who do whatever they want. Thyme (Bright Vachirawit) leads the F4 which consists of his childhood friends, Ren (Dew Jirawat), Kavin (Win Metawin), and MJ (Nani Hirunkit). One day, her new friend Hana (June Wanwimol) angers Thyme by accident. When Gorya stands up for her, she earns the red card instead. Gorya endures a whole day of relentless bullying. Though she does not confide in her family, they cheer her up with a brand new pair of shoes. Meanwhile, Thyme is feeling pressure from his mother (Cindy Bishop) and tries to drive out Gorya the next day. Fed up, Gorya kicks him and declares that she will "fight" him.[7]
The following day, Thyme kidnapping Gorya fails to impress her. She instead finds herself drawn to Ren, who is anticipating Mira's (Fah Yongwaree) return. Later, Jane (Kapook Phatchara) and her friends pretend to befriend Gorya, only to embarrass her at Mira's party. Mira lends Gorya a dress and they rejoin the party. Thyme begins fighting with Ren and Gorya tries to stop them, which ends up in her accidentally kissing Thyme.[8] Sometime later, Mira reveals to Ren that she is returning to France to pursue her dreams. Gorya attempts to talk Mira out of her decision for Ren's sake. He does not appreciate her interference at first, but decides to follow Mira thanks to Gorya. He and Thyme make up before parting. Later, Thyme's sister Tia (Maria Poonlertlarp) encourages him to pursue Gorya so he asks her on a date.[9]
On their "date," Gorya and Thyme accidentally end up trapped in a stairwell. She takes care of him when he falls sick. In the morning, Gorya discovers that her father (Jeab Wachara) has fallen victim to a loan shark. She goes to speak to the loanshark, who suggests she works as a bar girl. Gorya soon quits. At school, a clip of Gorya and Thyme is spread and he claims that they are dating.[10] The next day, photos of Gorya as a bar girl are posted. Thyme refuses to believe that there is an explanation. That night, Hana drugs Thyme and brings him to a hotel. In the morning, she uses his phone to reinstate the red card. The other students begin bullying Gorya. When Thyme finally wakes up, Hana reveals their past connection. He refuses to choose her over Gorya. Thyme then saves Gorya and brings her to his house.[11]
The next day, Ren makes a surprise return. Gorya notices that he seems different, which worries her. Later, Gorya agrees to go on a date with him as long as it is a double date with Kaning (Prim Chanikan) and her boyfriend, Tesla (Gunsmile Chanagun). The date quickly turns into a disaster, ending with Thyme hitting Tesla. Later at school, Gorya comforts Ren after learning about Mira.[12] Seeing them together, Thyme decides to remove Ren from the F4. Later, MJ sends Kavin to talk to Ren, who is out with Gorya. While Kavin waits with Kaning, she happens to see Tesla with another girl. Kavin helps her get back at him. Overhearing, Gorya kicks Tesla when she learns what really happened with Thyme. That night, the F4 reconcile after having it out. Afterwards, Thyme tells Gorya that red cards are officially over.[13]
Roselyn attempts to bribe Gorya's family, but her mother (Kik Mayurin) firmly rejects the offer. Later, Gorya's parents return to the countryside when her father loses his job. Gorya and her brother Glakao (Fourth Nattawat) are left on their own. Thyme decides to move in across the street to get closer to her. Though he has a hard time adjusting, Gorya recognizes his effort.[14] At Thyme's birthday party, Roselyn introduces his new fiancée Lita (Milk Pansa). She and Gorya actually end up becoming good friends. In the meantime, Thyme asks her to wait patiently while Thailand's richest are vying for position after the death of a major billionaire. Gorya tries to understand, but ultimately finds Thyme's world inaccessible. The day of Glakao's departure, Gorya ends things with Thyme and pushes him to choose Lita.[15]
Thyme and Lita begin dating officially, though he remains emotionally distant. She asks him to take her to Kocher's prom, which he reluctantly agrees to. In the meantime, Gorya spends more time working with her new friend, Talay (Kay Lertsittichai). On the day of prom, Gorya mysteriously receives another red card. Another wave of bullying is unleased on Gorya, ending with her being tied up in a warehouse.[16] Talay reveals himself to be the leader of an "anti-F4" group and has kidnapped Gorya to lure in Thyme. He wants revenge for his best friend, Phupha (First Kanaphan). However, Thyme refuses to fight back and Talay feels conflicted when Gorya protects him. He ultimately forgives Thyme after he atones for his past actions. After getting out of the hospital, Thyme asks Gorya to be his girlfriend.[17]
Gorya reminds Thyme that he still dating Lita, which he promises to take care of. She later begins working at Thyme's house under Yupin (Mee Pisamai), who becomes an ally. Lita avoids Thyme until deciding to move in as well, but trying to hold on to Thyme turns her into someone she does not want to be. At a meeting with her parents, Lita breaks off the engagement. She and Gorya say a tearful goodbye at the airport. Later, Gorya finally agrees to date Thyme.[18] After Kavin reveals the story of his first love, Kaning becomes determined to find the building where Mona (Neen Suwanamas) wanted him to meet her. Kavin still struggles with emotions from that time. He refuses to meet Kaning until Thyme helps him realize the real reason he should go. Finally, Kavin receives closure atop that building with Kaning by his side.[19]
Roselyn returns to Thailand and immediately begins causing problems for Gorya. First, she buys the land her family's house stands on. She then begins going after her friends. Gorya goes to confront Roselyn, who claims to have cancer. She convinces Gorya that Thyme needs to be his old self to survive the business world. Gorya breaks up with Thyme, leaving him utterly devastated.[20] A year passes while Gorya resides in the countryside with her family. Ren finds her after searching for so long. He confesses his feelings for her, but Gorya's heart remains with Thyme. Meanwhile, Kavin and MJ assure Thyme that he can run Parama Group the way he has envisioned. He makes a speech to the shareholders, convincing some. Unfortunately, Thyme is stabbed while protecting Roselyn from irate business partner.[21]
After being treated at the hospital, Thyme falls into a coma for twelve days. When he awakes, Roselyn learns that he has lost his memories of the past four years. She decides to cut Gorya out of his life and stops the F3 from seeing him. Gorya manages to sneak into the mansion with everyone's help. She tries to make Thyme recall his memories, but Roselyn discovers her. Gorya accuses her of not loving Thyme, which makes her angry. Later that night, Roselyn speaks to Gorya who tells her that she has never thought of Thyme's happiness. An angry Thyme interrupts, forcing Gorya to leave devastated. He then finds Gorya's necklace, which triggers his memories. Once they are reunited, Thyme announces their relationship on social media. A year later, Thyme returns from the US to surprise Gorya at prom.[22]
"The Secret Story of Iris"
Gorya orders KFC and picks it up at the store. She then spots MJ standing in an abandoned basketball court. Gorya shares her food with him and he begins telling her a story.[15] A year prior, MJ joins a basketball game by chance. Aum (Jan Ployshompoo) introduces herself and gets the wrong idea about MJ's background.[16] MJ becomes a regular at the court, while keeping his real self a secret. After every match, Aum orders KFC to celebrate.[17] One day, a rude guy (Mike Chinnarat) challenges MJ's team and loses. Later, he takes Ren to KFC. Aum surprises MJ by serving them their food. He just manages to conceal his face.[18] On another day, MJ meets up with Aum at the court to talk. She reveals her dream to become a professional basketball player and that a try-out is coming up.[19]
Some time later, MJ arrives late to play basketball. The others report that played with the same rude guy. They played dirty, causing Aum to get hurt. MJ issues a rematch, promising to find a team since the others refuse to play.[20] The next day, MJ buys KFC to celebrate before the match has even started. He, Thyme, Kavin, and Ren face off against the rude guy and his friends. However, they play dirty again which angers Thyme, who starts beating up the guy.[21] Aum stops the fight. Rude guy's father arrives and asserts his power, before noticing Kavin. He then makes his son apologize. Afterwards, Aum is mad at MJ for lying about himself. Present MJ finishes telling his story to Gorya, who looks up Aum as she leaves. Aum suddenly appears and apologizes to MJ. They play basketball and order KFC again.[22]
Cast and characters
Staff
Original work: Boys Over Flowers by Yoko Kamio
Directors: Patha Thongpan, Aticha Tanthanawigrai[37]
Line producers: Hlung Lorjitramnuay, Puchong Tuntisungwaragul, Patha Thongpan, Watthana Rujirojsakul
Script supervisor: Puchong Tuntisungwaragul
Screenwriter: Patha Thongpan, Aticha Tanthanawigrai, Waneepan Ounphoklang, Jarinee Thanomyat, Suwanun Pohgudsai
Stylist supervisor: Grit Jirakiertivadhana
Co-producer: Supaporn Lertthitiverakarn
Producer: Nuttapong Mongkolsawas
Executive director: Paiboon Damrongchaitham, Boosaba Daorueng, Kittisak Chuangaroon
Executive consultants: Takonkiet Viravan, Nipon Pewnen, Suthasinee Busrapan, Rafah Damrongchaitham, Somsri Preutthipan, Dew Waratangtagoon, Unnop Senasuttipan
Executive producers: Sataporn Panichraksapong, Darapa Choeysanguan
Episodes
Production
On October 15, 2019, GMMTV announced at their "2020 New & Next" conference that they obtained the license for Boys Over Flowers.[54] A casting call for the F4 was made on social media in March 2020. Applicants were required to be between the ages of 17 and 23, and over 180 centimeters in height.[55] On September 16, 2020, it was revealed that Tontawan Tantivejakul was cast as the female lead with Vachirawit Chivaaree, Metawin Opas-iamkajorn, Jirawat Sutivanichsak, and Hirunkit Changkham playing the F4.[56] F4 Thailand is a co-production between GMMTV and Parbdee Taweesuk with Patha Thongpan directing.[1]
A demo trailer was shot in November 2020.[57][58] On December 6, a special ceremony was held to wish the production good luck. It was attended by some of the cast and staff.[59] Filming began in early 2021.[60] The production had to take several breaks throughout the year due to COVID-19 pandemic in Thailand.[61][62] F4 Thailand wrapped filming on February 14, 2022.[63]
Broadcast
F4 Thailand was broadcast on GMM 25 on Saturdays at 8:30 PM, starting from December 18, 2021. It became available on Viu at 10:30 PM.[5] The series also aired simultaneously in several Asian countries.[24] ABS-CBN broadcast the series in the Philippines,[64] while TV Asahi aired it in Japan.[65]
Promotion
Promotional photos and a teaser were released along with the announcement of the main cast in September 2020.[4] In October 2020, Tantivejakul, Sutivanichsak, and Changkham made their first public appearances at Lazada Women's Festival.[66][67] The four male stars appeared together at Lazada's SuperShow in November 2020.[68] On December 3, 2020, the first trailer for F4 Thailand was released at GMMTV's "The New Decade Begins" conference.[69][70] The following day, the series' stars walked the runway at Millennials Choice 2020.[71]
In March 2021, the actors playing the F4 starred in a commercial for Dutch Mill.[72] They also performed at the Dutch Mill Prom Party.[73][74] The four appeared in a second Dutch Mill commercial in July.[75] Opas-iamkajorn hosted the May 16 episode of GMMTV's web series Live at Lunch.[76] Sutivanichsak and Changkham hosted the May 19 episode together[77] and were joined by Chivaaree and Opas-iamkajorn near the end.[78] The four actors hosted it together on June 14.[79] On November 11, the cast of F4 Thailand appeared together at Lazada's SuperShow.[80]
On December 2, a promotional photo and teaser announcing the release of the final trailer was published.[81][82] The following day, the official trailer was released,[5] along with promotional photos of the main and supporting cast.[83] The first episode had a special premiere at SF World Cinema on December 18.[84] A second official trailer was released on January 25, 2022.[85] The main cast appeared at Lazada's 10th Birthday Super Party on March 26. Some also performed music from F4 Thailand.[86]
Interviews
The actors playing the F4 were interviewed for the premiere issue of Mint on September 17, 2020.[87] In December, Chivaaree and Opas-iamkajorn collaborated with Mint for "BrightWin x MintEscape,"[88] while Tantivejakul and Changkham appeared in the "Mint Toy" section.[89] Tantivejakul was featured in Mint with her brother Tonhon in June 2021.[90] Sutivanichsak was also interviewed in the same issue.[91] To celebrate Mint's first anniversary, the main cast of F4 Thailand were interviewed and featured on the cover of the October issue.[92]
In January 2021, Chivaaree and Opas-iamkajorn were featured in Kazz Magazine.[93] Sutivanichsak made the cover of Lips Garcon the following month.[94] Harper's Bazaar Men featured Chivaaree and Opas-iamkajorn in a surprise issue released in March.[95] Tantivejakul was interviewed for the October issue of L'Officiel Thailand.[96] In November, the F4 actors were on the cover of a special issue of Sudsapda.[97] The cast of F4 Thailand were interviewed on the late night show, Talk with Toey, on November 27.[98]
Opas-iamkajorn and Chanikan Tangkabodee were featured on the digital cover of Elle Crush in January 2022.[99] A day before the tenth episode, a live interview was held on February 25, 2022 with Chivaaree and Tantivejakul.[100] Philippines based ABS-CBN organized a press conference with the main cast that was broadcast live on March 27.[101][102] To commemorate the final episode, a live interview on Instagram was held with the main cast as well as Tangkabodee.[103]
Home media
On April 9, 2022, the DVD box set of F4 Thailand was opened for pre-orders. People who preordered it received two exclusive photocards.[104] It was first expected to ship in late June, but was later moved to late July.[105]
Cover
Release date
Contents
Thailand (DVD)
Late July 2022
Set details
9-disc set
Language: Thai
Subtitles: English
Bonus
Photobook
5 thank you cards
6 photocards
16 postcards
Music
On December 16, 2021, the opening theme song, "Who am I," for F4 Thailand was revealed. The song was performed by Chivaaree, Opas-iamkajorn, Sutivanichsak, and Changkham, while Tantivejakul also appeared in the music video.[106] "Shooting Star" was released next on December 27, featuring the vocals of the male leads.[107] A further six original songs were produced for F4 Thailand. All eights songs were included on the series' soundtrack, which was released in July 2022.[108]
Merchandise
GMMTV produced a handful of merchandise related to F4 Thailand. The first item was a postcard set,[109] soon followed by plush dolls of the actors playing the F4.[110] More items were slowly rolled out as the series aired, notably the meteor necklace.[111] A photobook, titled BWDN, dedicated to the actors playing the F4 was also released.[112]
Reception
The premiere episode trended number one on Twitter in Thailand and number four worldwide. It also trended in several other countries.[113] F4 Thailand was one of Viu's top streamed titles during the first quarter of 2022.[114] In Japan, a poll was conducted by the research website Netorabo to determine the most popular version of Boys Over Flowers. F4 Thailand placed second after the Japanese drama version.[115][116]
Ratings
Accolades
Gallery
Boys Over Flowers Wiki has a collection of images on this topic. (view gallery)
Boys Over Flowers Wiki has a collection of screenshots on this topic. (view category)
Videos
Trailers
The Journey
Behind the scenes
Other
F4 Thailand Boys Over Flowers Teaser
F4 Thailand Boys Over Flowers Trailer
F4 Thailand Boys Over Flowers Trailer 2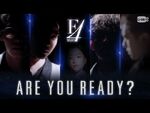 F4 Thailand Original Teaser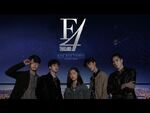 F4 Thailand Original Trailer
F4 Thailand The Journey Part 1 – First Impression
F4 Thailand The Journey Part 2 – Fans
F4 Thailand The Journey Part 3 – Friends & Relationship
F4 Thailand The Journey Part 4 – Feedback
F4 Thailand – Episode 1 Behind the Scenes
F4 Thailand – Episode 2 Behind the Scenes
F4 Thailand – Episode 3 Behind the Scenes
F4 Thailand – Episode 4 Behind the Scenes
F4 Thailand – Episode 5 Behind the Scenes
F4 Thailand – Episode 6 Behind the Scenes
F4 Thailand – Episode 7 Behind the Scenes
F4 Thailand – Episode 8 Behind the Scenes
F4 Thailand – Episode 9 Behind the Scenes
F4 Thailand – Episode 10 Behind the Scenes
F4 Thailand – Episode 11 Behind the Scenes
F4 Thailand – Episode 12 Behind the Scenes
F4 Thailand – Episode 13 Behind the Scenes
F4 Thailand – Episode 14 Behind the Scenes
F4 Thailand – Episode 15 Behind the Scenes
F4 Thailand – Episode 16 Behind the Scenes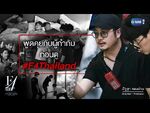 Director O Patha Thongpan Interview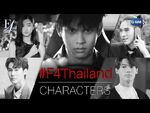 F4 Thailand Characters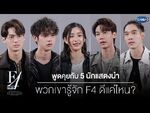 F4 Thailand Cast Interview
F4 Thailand Cast Interview 2
F4 Thailand Cast Interview 3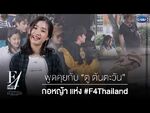 Tu Tontawan Interview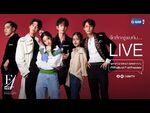 F4 Thailand First Premiere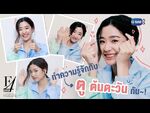 Get to Know – Tu Tontawan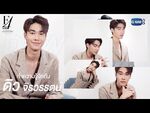 Get to Know – Dew Jirawat
Get to Know – Nani Hirunkit
F4 Thailand – Bright & Tu Live
Dew Jirawat & Nani Hirunkit Interview
Win Metawin Interview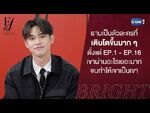 Bright Vachirawit Interview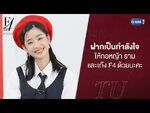 Tu Tontawan Interview 2
F4 Thailand – PH Mediacon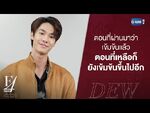 Dew Jirawat Interview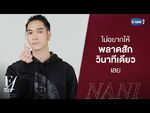 Nani Hirunkit Interview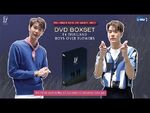 F4 Thailand DVD Boxset Preorder Message
Notes
References
See also