Rosé
Concept Photo for "Pink Venom"
Birth name
Roseanne Park
Park Chaeyoung (Korean)
Hangul
박채영
Other Names
Rose
Rosie
Pasta
Rosie Posie
General Informations
Birth date
February 11, 1997 (1997-02-11) (age 25)
Birth place
Auckland, New Zealand
Height
168.7 cm (5'6″)
Weight
44 kg (97 lbs)
Blood type
B
Occupation
Job
Singer
Position
Main Vocalist & Lead Dancer
Instruments
Guitar & Piano
Years active
2016–present
Agency
YG Entertainment
Interscope Records
Associated acts
BLACKPINK
Signature
"
Best when it's the four of us.
"
— Rosé about BLACKPINK
Park Chaeyoung, better known by her English name Roseanne Park (born February 11, 1997 in Auckland, New Zealand) or Rosé, is the main vocalist and lead dancer of South Korean girl group BLACKPINK.
Rosé also has a successful independent career, amassing a large fan following for herself as a soloist. She is best known as a soloist for her unique vocal timbre, largely receiving praise for its distinctness following her debut. As a solo singer, she has collaborated with labelmate G-Dragon on his 2012 track "Without You", which peaked at number ten on the Gaon Music Chart.
Life and career
1997–2011: Early life and family
Rosé's birth name is Park Chaeyoung and her English name is Roseanne Park. Her family consists of her mother, a businesswoman, her father, a lawyer, and her sister, Alice Park, four years her senior and also a lawyer. She was born in Auckland, New Zealand and raised in Melbourne, Australia. For her education, Rosé attended Canterbury Girls' Secondary College in Melbourne, Australia. As a child, Rosé always had a passion for singing and was a part of her church's choir.
2012-2016: Becoming a trainee at YG
In 2012, Rosé's father found out that YG Entertainment was holding their auditions in Sydney, Australia. He convinced her to take part in it. Despite Rosé's mother not agreeing at first, Rosé and her father were able to convince her mother at the end. She quickly went to Sydney, coming all the way from Melbourne. Rosé ranked first in the auditions, beating 700 others, and became a trainee at YG Entertainment on the same day. After training for four years, YG finally put her as the main vocalist and lead dancer of BLACKPINK. She was the last member to be revealed in the band.
Less than 6 months after joining YG, Rosé featured on G-Dragon's One of a Kind EP, on the track "Without You".
2016-present: As a member of BLACKPINK, Solo debut
On August 8, 2016, Rosé made her debut under YG Entertainment, as a member of BLACKPINK. On October 17, 2018, YG announced that Rosé would be the next member to debut solo after Jennie. He further added on February 8, 2019, that her solo track would be released after BLACKPINK's comeback with Kill This Love.
On December 30, 2020, OSEN announced that Rosé is scheduled to film the music video for her solo debut in mid January 2021.
On January 25, 2021, it was reported that Rosé will be performing a song from her solo album for the first time at BLACKPINK's upcoming concert BLACKPINK: The Show. The following day, a coming soon video was posted on BLACKPINK's YouTube channel. YG later stated that the song featured in the video is a b-side track.[1] At the concert, Rosé performed the song heard in the coming soon teaser. After her live performance, the title of the song was revealed to be "Gone". The track consists of 100% English lyrics and is about a woman's broken heart. [2] YG stated that the album schedule for Rose's official debut will be released at a later time.
On February 10, 2021, YG Entertainment announced that Rosé will be making her solo debut sometime in March.[3] It was also stated that they have finished filming the M/V for Rosé's title song from her debut solo album. They are currently ensuring it's completeness due to the large amount of production fee. A couple hours later, it was added that they will be sharing more details about schedules with an official notice at a later time.
On February 26, 2021, according to Naver, Rosé's solo album will be released in early March.[4]
On March 2, 2021, two teaser posters for Rosé's solo debut were posted on BLACKPINK's social media accounts. She made her solo debut On March 12, 2021 with the single album, -R-.[5][6][7]
On March 5, 2021, a title poster was posted on BLACKPINK's social media accounts announcing the name of the title track, "On The Ground".
On March 8, 2021, the M/V teaser for "On The Ground" was released on BLACKPINK's social media accounts. On March 9th, the track list was released. On March 10th, a second teaser for "On The Ground" was released.
On March 12, 2021, an online press conference was held at 12 pm KST. A couple hours later, a comeback live was held on Vlive at 1 pm KST. She promoted the debut of -R- at both events. The 'making film for the music video' teaser was released on March 13th on BLACKPINK's social media accounts.
Rosé began promoting on music shows on March 14, 2021 at Inkigayo. This was the first time she performed her solo choreography. [8] ("The choreography for the title track 'On The Ground' was created by world-famous choreographers including Kiel Tutin and Kyle Hanagami") During the first week, she performed both "On The Ground" and "Gone". On March, 16th, she performed on "The Tonight Show With Jimmy Fallon".[9] For music shows, she performed on M Countdown, Music Core, and Inkigayo.
In an online fan meeting, Rosé confirmed that the M/V for Gone will be released sometime in the near future.
Rosé had a fan sign event on March 20th and March 21st. The fan sign on March 20th was for Koreans and the one on the 21st was for foreigners. She also collaborated with Ktown4u and had a fan sign event through them on March 28th. Rosé performed on the Kelly Clarkson Show on March 29th.[10]
On March 30, Rosé appeared on Nippon TV Sukkiri 'WE News' at 10 am KST. She shared an exclusive performance and message during the show. [11]
Artistry
Rosé's voice has received acknowledgment in the K-Pop industry for its distinct vocal timbre. Following her debut as a member of Blackpink, Rosé's vocal colour was largely met with praise. Philippine critic Almira Blancada, writing for ABS-CBN, stated that "it's hard to find an idol [singer] who stands out from the rest" due to their "common singing style", but "you would know it's Rosé singing in a heartbeat". Following Rosé's performance on an episode of Fantastic Duo 2, South Korean singer Gummy, who Rosé cited as a musical role model, stated that "Rosé's voice is so unique, it's the [type of] voice young people love". Rosé has also been acknowledged for having a wide vocal range. As a musician, Rosé considers American singer Tori Kelly an inspiration on her musical style.
Other ventures
Endorsements
In 2018, Rosé and fellow Blackpink member Jisoo were selected as endorsement models for the South Korean cosmetics brand Kiss Me. She has also been invited to various designer launching events and showcases, such as Alessandro Dell'Acqua's Capsule Collection in Gangnam, Alexander McQueen's 2018 fall-winter collection exhibition in Seongdong, and Coach's 2018 pre-fall collection in Shanghai.
List
KISS ME (with Jisoo) (2018)
YSL Beauty (2021)
Tiffany & Co. (2021)
O!Oi (2021)
Homeplus (2022)
Influence
In August 2021, Rosé was the third most-followed K-Pop idol on Instagram with over 43 million followers. Rosé has appeared on the Korean Business Research Institute's female celebrity brand reputation list since 2018, a chart that tracks the Korean celebrities with the most online searches and engagements. She has also reached the top 20.
Discography
Single Albums
Featured Songs
Television Shows
Variety Shows
Web Shows
Year
Title
Network
Role
Notes
2016
YG Future Strategy Office
Netflix
Special appearance
Episode 01, with members.
Awards and nominations
Year
Award
Category
Works
Result
2021
Brand of the Year Awards
Female Solo Singer of the Year
Herself
Nominated
MTV Millennial Awards
K-Pop Dominion
Nominated
JOOX Malaysia Top Music Awards 2021 (Mid Year)
Top 5 K-Pop Hits
"On The Ground"/"Gone"
Won
2022
Korean Song of the Year
On the Ground
Pending
Break Tudo Awards
International Revelation
Herself
Won
MTV Europe Music Awards
Best Kpop
Nominated
Mnet Asian Music Awards
Worldwide Fans' Choice Top 10
Nominated
Best Female Artist
Nominated
Best Dance Performance (Solo)
"On The Ground"
Won
Worldwide Icon of the Year
Herself
Nominated
MelOn Music Awards
Top 10 Artists
Nominated
Song Of The Year
"On The Ground"
Nominated
Best Solo (Female)
Nominated
Netizen Popularity Award
Herself
Nominated
Asian Pop Music Awards
Top 20 Songs of the Year (Overseas)
"On The Ground"
Won
People's Choice Award (Overseas)
Won
Best Music Video
"On The Ground"
Won
Top 20 Albums Of The Year (Overseas)
-R-
Won
Korean Sales Music Awards
Best New Soloist (Female)
Herself
Won
Music Mundial Awards
K-Pop soloist
Herself
Won
2022
Hanteo Music Awards
Best Female Solo (Top 3)
Herself
Won
Korea First Brand Awards
Best Female Solo Singer
Nominated
Gaon Chart Music Awards
Artist of the Year (2nd Quarter)
-R-
Nominated
Song of the Year (March)
"On The Ground"
Nominated
Mubeat Global Choice Award – Female
Herself
Nominated
Golden Disc Awards
Seezn Most Popular Artist
Herself
Nominated
Digital Song Bonsang
"On The Ground"
Nominated
Cosmic Music Awards
Song of the Year
Won
Album of the Year
-R-
Won
Seoul Music Awards
Bonsang Award
Nominated
K-Wave Award
Herself
Nominated
Popularity Award
Nominated
List of V Lives
Pets
Childhood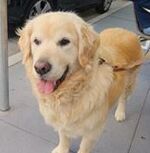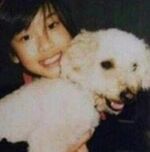 Current
Accolades
Year
Organization
Award
2021
Guinness World Records
First artist to reach number one on a Billboard Global chart as a soloist and as part of a group
Video Gallery
References